As you may already know from prior posts, as well as producing the weekly podcast, I often write for a website called Fanboy Planet. Fanboy Planet reports on all the silly and serious aspects of being a fan in this modern day. Being involved in fannish media is a joy which keeps my sense of wonder alive, and gets me into a lot of cool places.
This week I continued new column, Digital Fanboy, where I examine the digital realm of media with an eye to how it affects the fannish folks and the movies, books, comics and other stuff they love.
The Second episode will be up soon, maybe already!  Here's a tease and a link…

Digital Fanboy: Episode 2
Locking the Barn Door
or
Everything is Software, Coppertop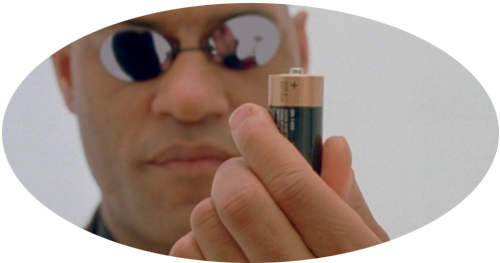 When we last met, I closed with the following ominous paragraph:
Your relationship with your cloud library is your personal login to the various digital comics stores. This should give you access to your purchases on an on-demand basis. But the comics downloaded to your device are basically locked-in there, you're dependent on that specific device to read them. And the ugly truth is that without a connection to the cloud, at least every few days, your digital comics can turn into something dead. Not really yours to read no matter how much you've paid for them.
It wouldn't be fair to ignore that, so let's get to explaining how easily the rights to what you've paid for can evaporate.
Eating Digital Media
The most obvious commercial media you consume is music. Back in the 90's when everyone was waking up to the power of the Internet, file sharing proved just how much we loved to carry around music. Typically this meant that individuals would use programs rip music from CDs into computer files that could be played, and of course duplicated an infinite number of times. Of course giving commercial music away to your friends was 99.9% illegal, but music companies really had no way to prevent it. Very frustrating for them, watching all those uncollected profits scamper about the Internet. So they tried to make examples of the few the caught to scare everyone out of pirating music. But that just made people hate music companies more than they did before. What to do?