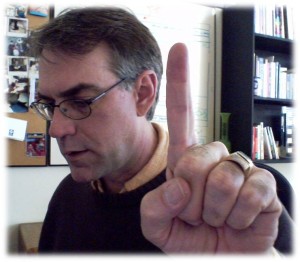 Not an imaginary story, not a dream, this is real life!
Stop yelling at PowerPoint and start yelling directly at the PowerPoint team!
The Microsoft PowerPoint team has partnered with the customer communications specialists at UserVoice to set up a website where you can check out other feature requests and add your own.  Not just on Windows.  Not just on Macintosh.  It's for every version you can imagine.  Yeah, that means iPad, iPhone, Android, Web, Windows Mobile… the whole universe of applications currently supporting PowerPoint!
Check it out:  http://powerpoint.uservoice.com/
2/9/2022 UPDATE: User voice is no more. Try this: Answers.Microsoft.Com
Go, now!  Make some noise!
Thanks to Echo Swinford for her post on this. Go check out her site at Echo'sVoice. Tons of good info there and a mail list that will respect your inbox.