Oliver and the Pool is a film from Mexico and is in Spanish. But do not let that put you off, because it has very nice English subtitles and an experience you're not going to want to miss.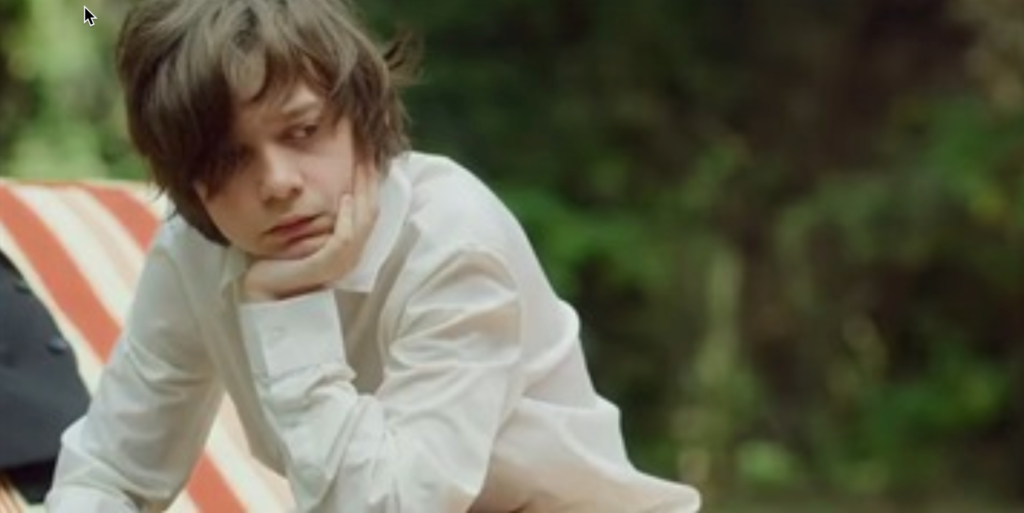 Oliver is a 13-year-old whose parents announce they're getting a divorce during dinner one night. And then his father immediately dies. Oliver becomes isolated, not interacting with his mother. When they bring his cremated father's urn hom, he grabs it and decides the both of them will just stay at the chaise lounge by the pool in their yard. Stay there. By the pool. With his father's ashes. It's a very simple story.
Various family members and friends come to visit Oliver at the pool. Some to talk (or yell) at him to get back in the house. Some to just hang out to keep him company. And many who just hope he will talk to them.
He refuses to go back to school and eventually the school sends a classmate to his house after school to go over schoolwork. The classmate and Oliver become friends, and we start to see Oliver returning to the real world, and all it's complications.  
The movie was beautifully filmed and had a lot to say about grief and how we get through it. We all could use a chaise lounge by the pool to process our grief instead of immediately returning to the daily drudge of life.
Click here for tickets and more information
Click here for more Cinequest 2023 features
Debbie Bretschneider
August 17, 2023