As regular listeners to the Fanboy Planet Podcast know, San Jose's award-winning Cinequest film festival opens tonight.  While the opening event features Mark Pellington's The Last Word, starring Shirley MacLaine and Amanda Seyfried, it's likely that unless you've already made plans to see it or move very quickly, you will have missed it by now.
Sorry.
But that's OK, The Last Word will be available in general release in a few days.
You still have two more weeks of Cinequest to enjoy!
For many, Cinequest is more about the indies; smaller independent films. Indies are a joy. Why? Because independent filmmakers and their crew are typically trying to tell stories they love and believe in, using a medium with which they're similarly in love. And they do this without the interference of large corporate studios who answer to stockholders more often than their heart. And so you get some unique and memorable experiences, unlike what you'll see in general release.
Aw. Isn't that sweet.
But indies can be hard to find. Or rather, can be hard to find just the right ones for you.  There are hundreds of films being shown at Cinequest, you likely have not heard of most because they simply don't have the backing money to advertise to you. So how do you decide what to see?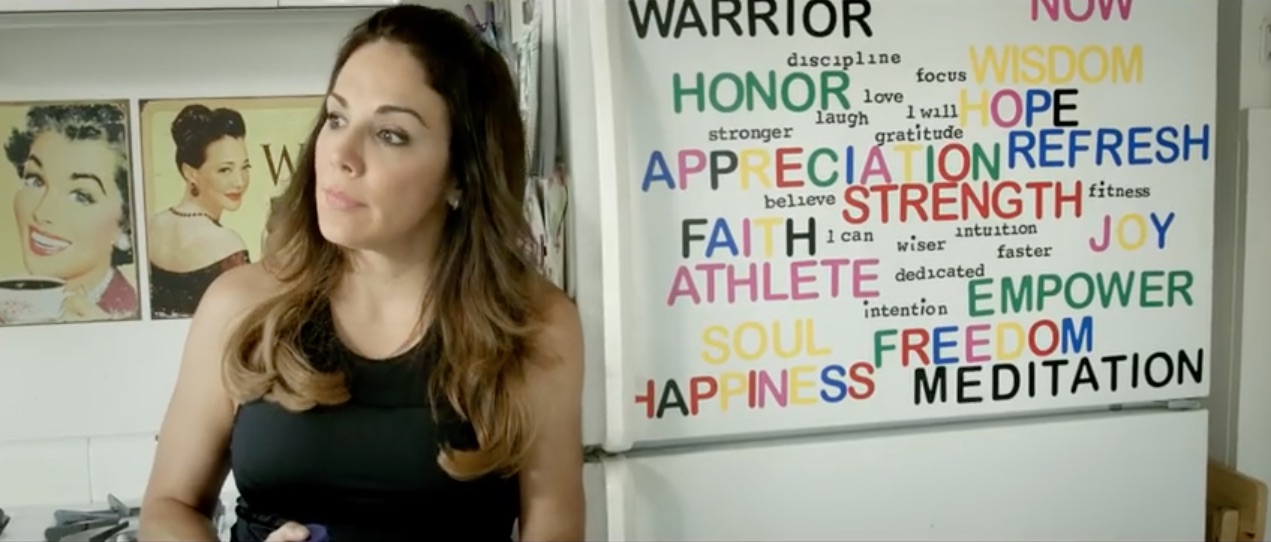 Well, you can read the program guide, if you have the time. Note the ones that sound interesting. Head down to the festival and discuss them with other film lovers, and sometimes just take a chance. It's not uncommon for a long conversation between strangers at Cinequest to start with "what's the best thing you've seen so far?" Because at its heart Cinequest is two weeks where a community of film lovers gathers, enjoys films and each other's company, and occasionally makes a few new long-term friends.
Cinequest is also an opportunity for audience and creators to mingle. That guy sitting next to you might be the director of this film, or may give you a postcard advertising his film that's showing later in the day. If you're a film fan, the opportunity to discuss what went right and wrong, what you loved or didn't, and to get feedback from the creators themselves, is a terrific experience. Often for them as well. People involved in independent film are doing it all for the love of the subject matter and the art.
Which is close to why I chose This is Meg for my first Cinequest 2017 review.  Here's the write-up from the festival guide:
This Is Meg
Runtime: 85
Rating: Not Rated
Genre:Comedy, Drama
Premiere Status: World
Director: Alex Ferrari
Screenwriter: Jill-Michele Melean

Cast:
Jill-Michele Meleán
Joseph Reitman
Carlos Alazraqui
Krista Allen
Debra Wilson
Jenica Bergere
She isn't married. She's out of a job. She is Meg.

"30 is the new 50 here, lose 15 pounds, Meg! You need to be on new age social media, Meg!" From nagging agents to nagging parents, aspiring comedienne/actress Meg finds herself in a rut as she evaluates how far she is from making it big in Los Angeles. Even the girl singing nude (with tasteful pasties) reached 2 million subscribers. How many chakras need to be awakened to be truly happy in this rough industry? Based on true events (of ANY woman in Hollywood), This is Meg sends us on a whirlwind of an adventure from struggle to enlightenment, the Los Angeles way. – Zarin Khan
So, from this we can see the following:
World Premier, always fun to get in on the ground floor when you discuss this later with friends, especially if the film becomes a big hit later.
Cast has a few names we recognize, always a good sign.
The plot focuses on the lead actress is going through some stuff on her way to "bigger things" (she hopes).
There's going to be a supporting cast of diverse characters, all of whom will either help or hinder her on the way there.
And it's a bit of a Hollywood send-up.
OK, sold! We're in for 85 minutes!
So what more can I tell you in a review of the movie? It's the perfect first movie for a film festival because it is so representative of film festival movies.  Yes, indies do tend to tell their own story. By that I mean that it is not uncommon for indy films, particularly comedies and dramas, to tell stories of independent entertainers and artists trying to make their way to more successful and satisfying expressions of their art. Yes, very meta. Not a bad thing, but certainly something to expect.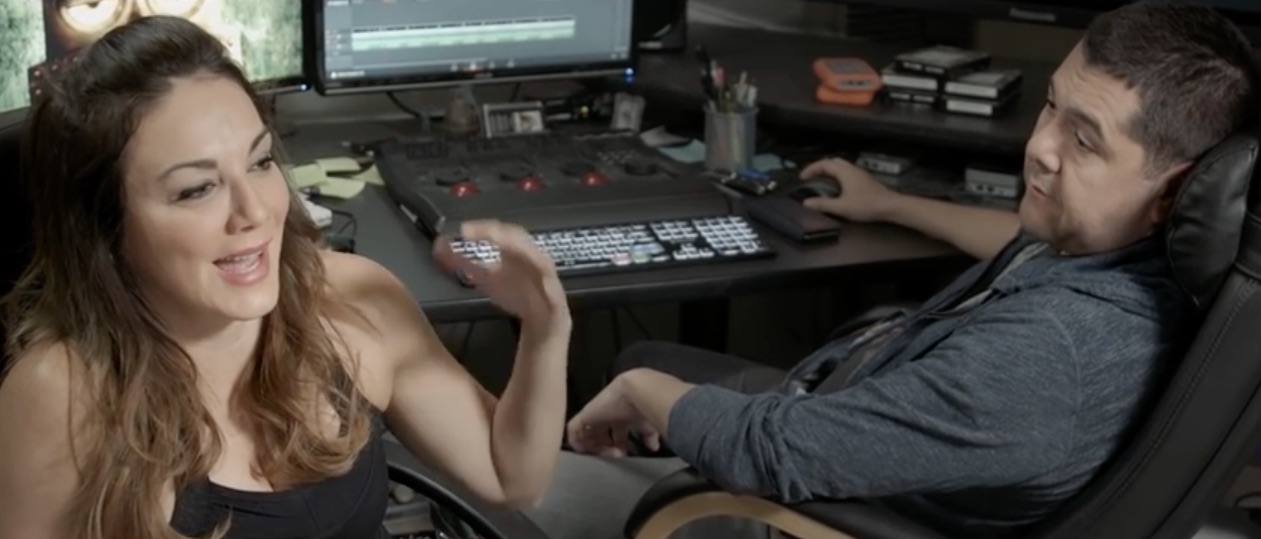 Typically an independent film won't be answering to "notes" from the producers or other high-level studio staff. Notes are recommendations, or requirements provided back to the director suggesting changes to the film in production. Of course the idea of "getting notes" is played up in a lot of films as a negative, something impinging on the creative juices of the actual artists. But its easy to imagine that many scenes or even a whole picture has been saved by one or more essential notes.
I would only have one note for this film. There are two scenes went a bit long, feeling like the same joke just kept being repeated. It's not that they were ruined, but if they had been edited or broken up into four scenes they wouldn't have felt like they overstayed their welcome. And even at that, the dialog within each is clever and complete. These characters, as crazy or self-absorbed as some of them may be, are well realized within Meg's world. And that's pretty cool for comedy where the secondary characters are often just there to deliver the writer's punchlines.
It's worth calling out that Meg (Jill-Michele Meleán) and Eric (Joseph Reitman) have some cool chemistry that while not over-the-top comedic, is certainly going to make you wish for a friend or two with whom you could interact as they do. When Brooke (Krista Allen) is added the three provide a scene that is both painfully awkward and laugh-out-loud funny, making the film worthy of a second viewing just to dissect all the so enthusiastically misunderstood and frenetic aspects of Hollywood-style self awareness philosophies.
Ultimately I'd say that you can't go far wrong giving This is Meg 90 minutes of your two weeks of Cinequest.
Showings:
Century 20 Redwood City – Sat, Mar 4 3:20 PM
Century 20 Redwood City – Sun, Mar 5 8:30 PM
Hammer Theatre SJ – Wed, Mar 8 1:15 PM
CineArts Santana Row – Thu, Mar 9 6:15 PM
Century 20 Redwood City – Sat, Mar 11 10:50 AM
-Ric Bretschneider
February 28, 2017

It's film festival season again! Cinequest 2017 starts on February 28 and runs through March 12th, so if you're in the San Jose / San Francisco Bay Area you might check out the films and events for this year.  And watch here and at Fanboy Planet for upcoming reviews and podcasts from the Planet's crew.