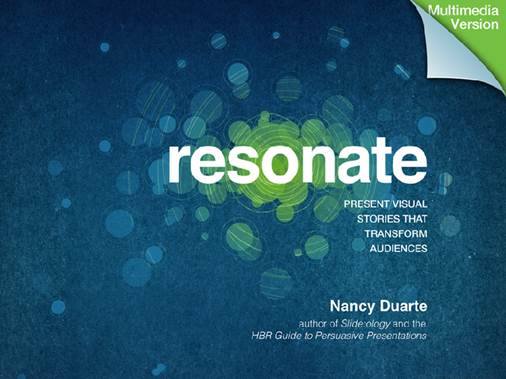 No secret to anyone about my love of this book.
So why is it news today?
This morning Nancy Duarte announced that "the multimedia version of Resonate is now available on HTML5 and iTunes for FREE! You can read, learn, and share on any platform or device."
So stop reading this and go get it. Even if you already own the book, this is the multimedia enhanced version so you've got brand new levels of coolness to explore.