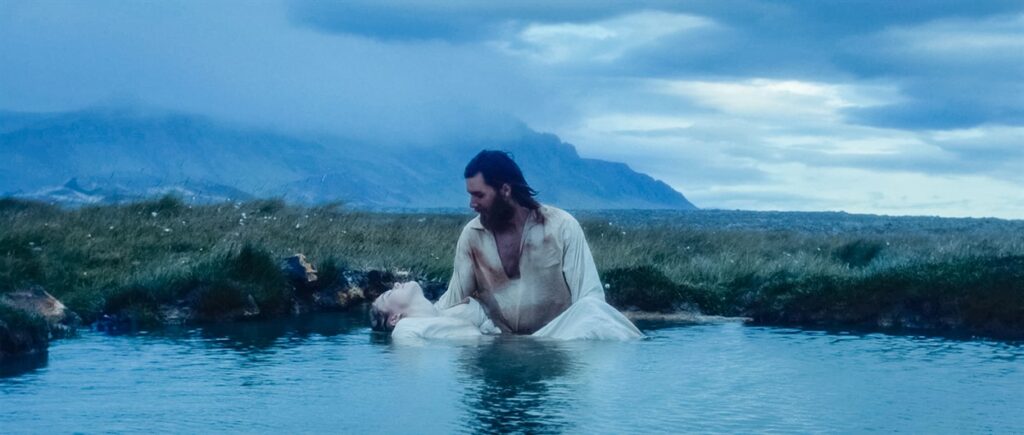 Tale as old as time… we all know the song from Disney's Beauty and the Beast. And we've probably have seen a production other than the animated Disney cartoon. But this is a movie truly a "tale as old as time" given its roots in folktales and myth. And with Fanga, writer/director Max Gold is going back to the source material, and added a modern twist.
Filmed in Iceland, Fanga is a dark fantasy based on the Beauty and the Beast folktale. We should note in this case dark refers to both an emotional and environmental description of the film. But we quickly learn that some of the most horrific moments will be exposed in the light of day.
Fanga is the Icelandic word for prisoner. But that the term may not just apply to the young woman caught up in the Beast's curse, her father's failing health, or even the expectations of their rural society. This is a feminist take on Belle, that makes the feminist aspects of the Disney version look embarrassingly weak.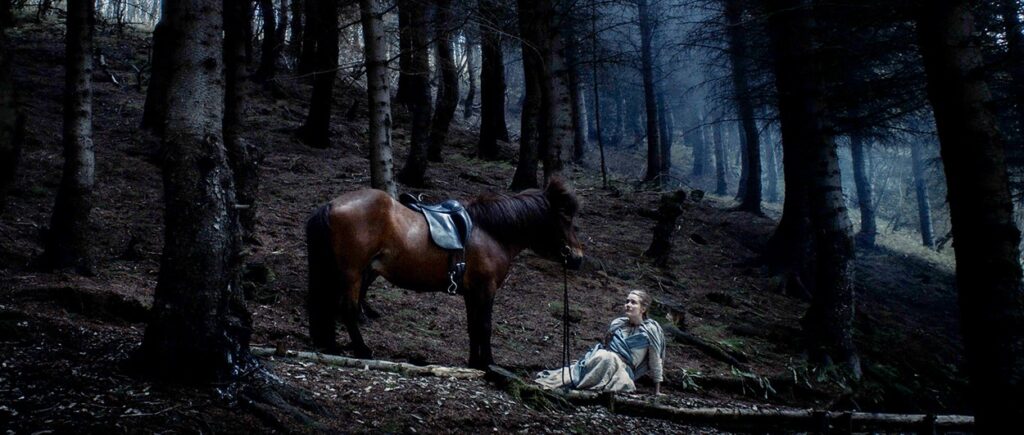 To be certain, Belle is our hero here. Faced with the need of a mythical Rose to cure her ailing father, she takes the hero's journey. She braves the dark forest. Rides up the mountain side to the dangerous cave. She even has some puck left over to "exchange" quips with the creepiest character in the film. While occasionally distressed, we never feel that Belle is out of her depths, or about to run away for help.
For a movie where darkness is so prevalent, cinematographer Nico Navia treats us to glorious mountains and plains, and intriguing caves, shot on location the Hella caves of Iceland.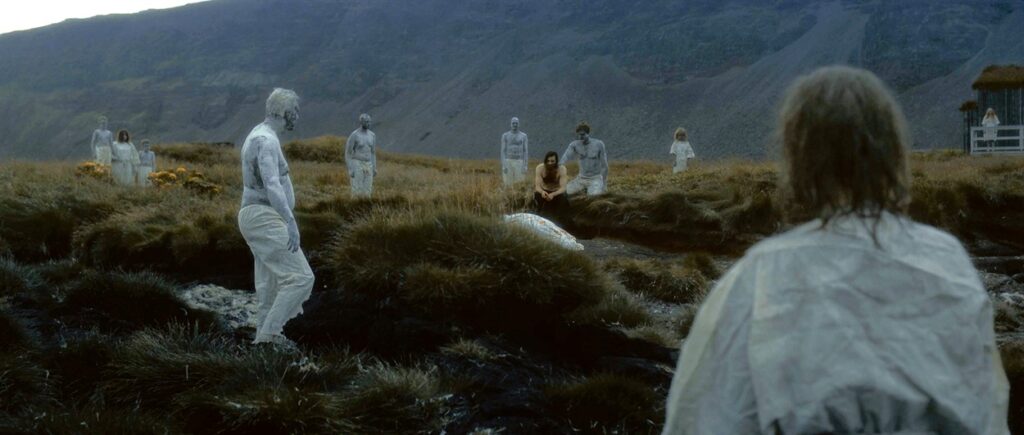 The Beast is more of an emotional or psychological character, typically an unkempt man, whose change to beast form is psychological rather than physical. Ironically, this transparency makes him all the more dangerous, and horrific. The relationship they form has to deal with this, in challenging and unexpected ways.
A second journey begins, secrets are slowly exposed, and just when you think it's all over…
By looking back at the tale's origins, writer Gold has delivered a new tale, with a solid modern message. A mature tale, more important than those that have gone before, without using distracting song and dance*. And this is why I'm recommending Fanga as a must-see for Cinequest 2022.
Click here for tickets and more information.
Click here for more Cinequest 2022 features.
*Note: There are two songs and one dance in this movie. But… oh well, you'll see.
Ric Bretschneider
August 16, 2022
San Jose California