Cinequest is San Jose's preeminent film festival, celebrating its 25th anniversary this year. In this daily film journal, I'll be trying to spotlight films you might otherwise miss and let you know when you'll be able to catch them again.
 Clew
Directed by Eric Badros, written by Eric Badros, Heather Weeks and Taylor Graham
Sat, Feb 28 11:45 AM, Wed, Mar 4 4:15 PM 
Buy tickets here

I've previously mentioned the unexpected beauty of films where constraints of time and budget have required the creative team to be clever and thoughtful. Small films tend to benefit from this while larger budget films are just "dialing it in" on story and relying on special effects and revisiting popular themes.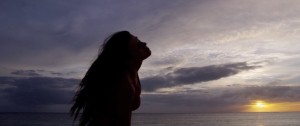 The science fiction tale Clew is a good example of this phenomenon.
Jack Hadrian is a painter living in the mid-21st century who has tragically lost his wife. After adopting a secluded lifestyle, he pathologically never leaves his apartment relying on home delivery of groceries and basically shutting off the outside world, he finally decides to contract the persistent Muse corporation for a new perfect partner.  Muse creates Muses, a genetically engineered "humans" who are designed to be the perfect fit for the customer. A new companion, with a zero percent return rate.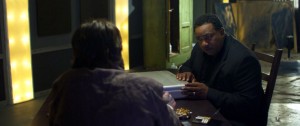 Of course there seems to be something shady about the Muse corporation. Not obviously evil, but maybe…
There are a couple of rules that go along with the contract. Jack is responsible for the well-being and support of his muse, and he must never, ever get her wet or feed her after midnight… oh wait.  No. Wrong movie. <shuffles notes> Ah, yes. He must never, ever tell her that she is a Muse.
And then there's the warning that occasionally Muses will… maybe… break things.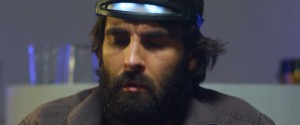 What follows is a slow descent from heaven into hell for Jack. Or is it? Could it be that this Muse is exactly like the mythological Muses who inspired artists? Could it be it's actually all for the best? Or is something entirely different going on here?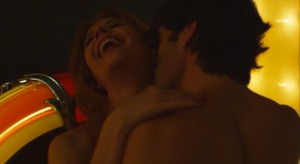 If you like puzzles, especially those that expose a new  puzzle when you've gotten past the first answer, Clew is for you. While appearing quite spartan in its staging and photography, it's absolutely packed with metaphors, references, and of course clues.  Pay attention to the word that flashes when Jack is getting a brain scan, and look up the mythological reference to the word clew. What were those muttered words? Now check out the poster design. Yes, you may need to see it twice to catch everything.
But I've said too much. I wasn't supposed to tell you that you're a…
This week and next we'll take daily looks at Cinequest movie offerings that still offer opportunities for you to catch at the festival.  Subscribe now so you won't miss any!
Ric Bretschneider
February 28th, 2015