Have I mentioned Book Judgement?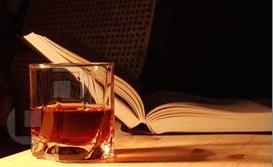 It's a project I've wanted to do for years, but never figured out exactly what it was and how I would do it.  Together those are pretty inhibiting factors.
Simply put, I love books.  Not just reading books, I'm a big fan of their construction.  The art of book binding. The materials used. The covers, slipcovers, dust jackets, and even that library plastic the gets put over dust jackets to protect them (it's commercially known as Brodart. 
Sometimes this stuff gets mentioned in passing in book reviews, but mostly it's ignored and that's a real shame.
Book Judgement is about judging books by their covers. That's a labor of love for me, and I hope you'll check it out. And if you have a similar passion for a book or two, I welcome submissions to the blog. Really, would love to have you write something about a book treatment you enjoy.
Ric Bretschneider
July 9, 2014